My friends at Wild

A

ire

Cellars

have come up with a great idea to get us through the coming chill.
Bring your instruments by for a free wine tasting and relaxing hour on Sunday afternoons.

The rain has set in for the winter, here in Oregon. It's feels good to sit around the fire and drink hot chocolate and watch football, for a weekend. Let us tempt you out of the house. Come play music with us, or just come sip a little wine and listen to the music. For the past month, we have had some local Carlton musicians stop in at the shop to play on Sundays, and they would like some audience participation. I know many of you strum a little guitar. Please come out and support your local music scene. They start playing at around 3:30 in the afternoon will will stay around until dinner.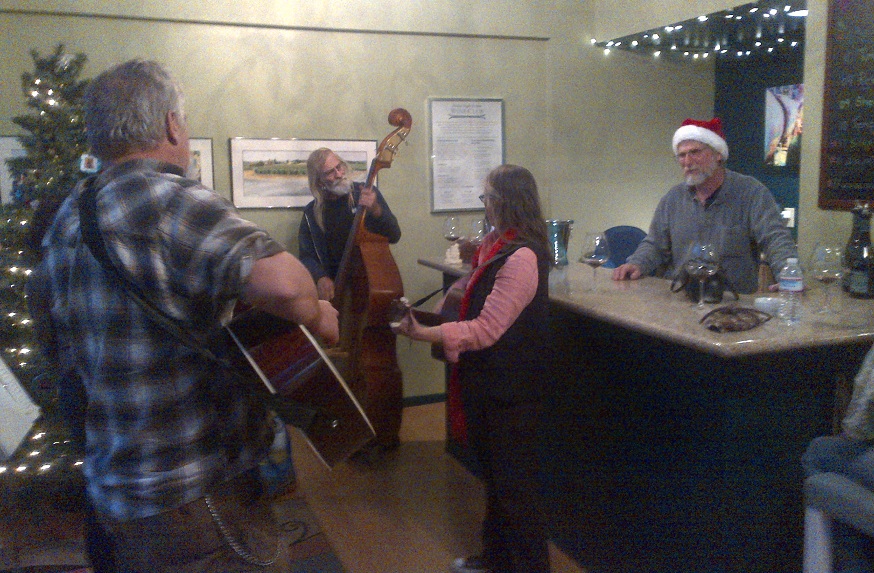 Our tasting room will be open in December up until Christmas, on Saturdays and Sundays. It will close for the 2 weekends after Christmas and then open back up January 12th on the weekends through March
The wines they produce are really tasty, plus they are just great people, so stop by and bring your music, or just listen and have a flight.
WildAire Cellars Tasting Room


Open September-April - Fri-Mon 12-5
May-August - Daily 12-5
May-October - Friday 12-7
or by appointment anytime call 503 883 3325
www.WildAireCellars.com
jean@WildAireCellars.com
For more events and information contact
http://northwestwinestoyou.com/resources/events/229/details/