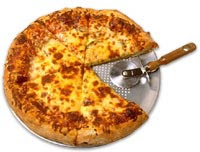 Pizza Day at Benton-Lane Winery!



June 24th

-

Noon to 5pm
Join us on

Saturday, June 24th

for pizza and wine
!

Surround yourself in Estate Vineyards while enjoying
a glass of your favorite wine while savoring artisan meat and cheese plates, or wood-fired pizzas. Doesn't get better....Wine, Wood-Fired Pizza, Yum!
Pizzas - $10 each
Choose from your favorite ingredients, or select the
Staff's Special - fresh herbs, pesto, mushrooms, tomatoes and cheese.
Tasting Fee $10
Each tasting fee is refunded with $25 wine purchase
Wine Club is complimentary

If you need more information please contact us
Benton-Lane Winery
23924 Territorial Road
Monroe, OR