It's time to plan your vacation for 2018.
Keeping you abreast of the plans for 2018.

I would like to invite you to tour South Africa in October of 2018 with Carien and I. These photos are all from my own albums of my trip in 2014 so don't expect too much. They will give to you an idea of what you're in for. Above is a view from the top of Table Mountain in Cape Town, we will take a cable car to the summit (If possible we will do a sunset from this peak). The itinerary looks something like this: Land in Cape Town October 25th.

3 Nights in a game park a few hours north of Cape Town. Relax, get acclimated, drink a gin and tonic by the pool. 5 game drives included with a professional guide. I believe there is a horseback safari or a quad bike safari possibility. Free access to spa facilities. Massage and services are extra.

4 Nights at Franschhoek/Stellenbosch a famous wine region. Here we will visit some wineries. Summit Table Mountain, tour Robin Island, Kirstenbosch Gardens. Lunch at a winery and 2 more wineries daily. Great dinners every evening. Not forgetting a night at the waterfront.

3 Nights at Hermanus. Southern wright whale tour on the ocean. Great wineries (private tour with a premier Pinot and Chardonnay producer). Perhaps a surprise or two still to be determined.

4 Nights at Thula Thula wildlife sanctuary. We fly to Durban or Richards Bay, another fantastic wildlife sanctuary. The author of "The Elephant Whisperer" build and developed this sanctuary. Here we will spend 4 beautiful nights. Zulu Dancers, Afro cuisine, game viewing and one or two relaxing days before the return to the Home Land from Durban International airport.

This trip is limited to 10 couples. The cost is $6900 per person. Airfare, transfers, accommodation, daily activities and wine tastings, also include 3 meals a day and drinks with meals. Excludes tips and your bar tab. Prices are beyond my control and may change (Airfare is the only hot potato and prices will be finalized as soon as possible) I do not expect to exceed this budget. This is quoted at today's exchange rate.
There is an extended trip that I am passionately working on and that is a visit to my ex-home country Zimbabwe. Here we will spend 3 nights at the great Victoria Falls. We will take a Booze cruise up the Zambezi, take a day of game viewing. For the adventurous, a trip of a lifetime, white water rafting on some of the most treacherous waters in the world. Yes, this will be a guided expedition.
Let me know with a quick text to let me know if you are interested and I will start a list and waiting list. Once I finalize airfare I will call and request deposits.
(541) 690 4350
Please leave your name, if you would like to make the extended trip, and if you would prefer to fly first class so I can quote the upgrade.
Love giraffe in the wild.
La Petite Fermé is booked a year out and we have reservations.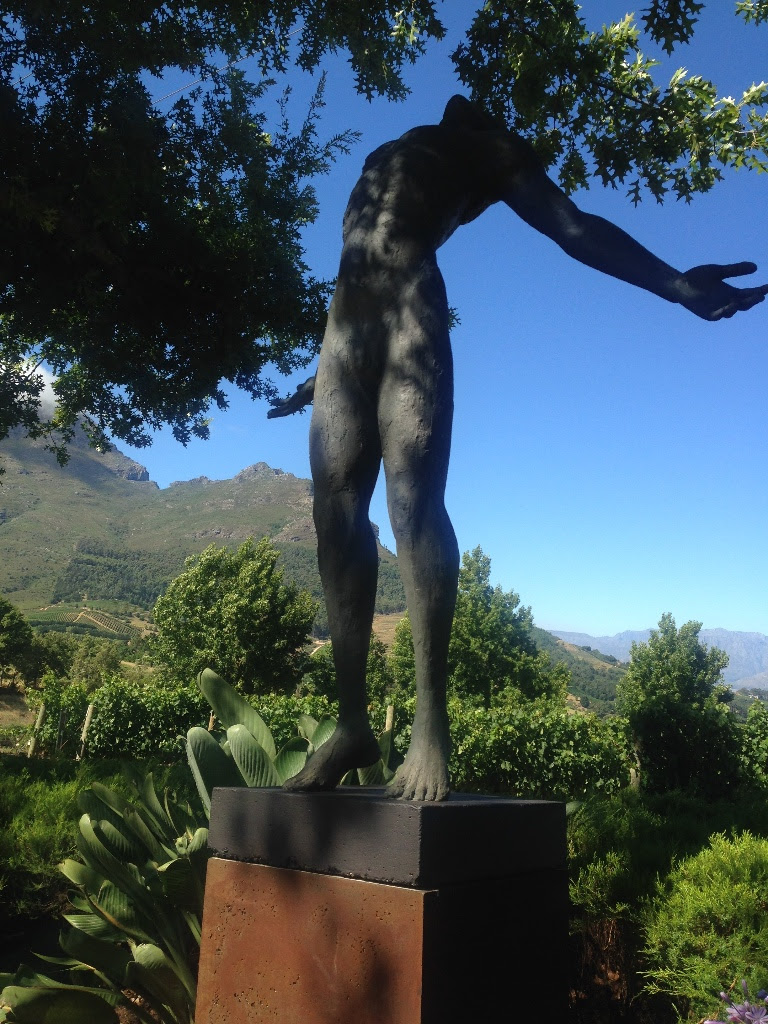 This is a winery that has incredible art and statues. Last time I was here they had one of the largest diamonds in the world on display.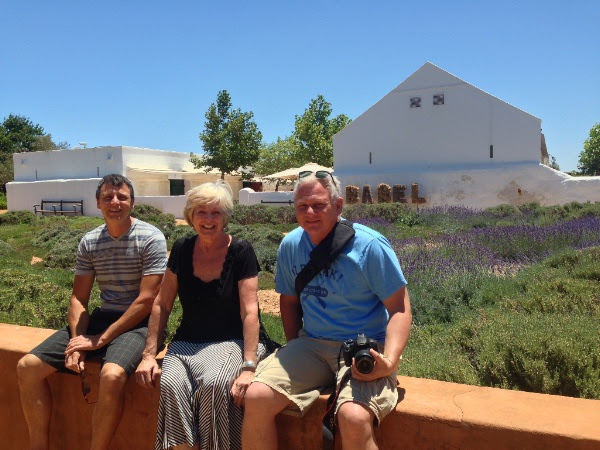 All the food at this winery is grown onsite and is organic!
Vergelegen winery. One of the oldest wineries in South Africa. Founded in 1700.
The Wineries have fantastic gardens.
Copyright © 2017 Elinan Wines, All rights reserved.
We are so happy you joined our eNewsletter list on our website!

Our mailing address is: